FEATURED IN
---
Neville Consulting Services is a leading provider of Executive Coaching and Leadership Development programs and services to organizations and highly-skilled professionals. The Firm was established in 2007 and has a demonstrated record of helping high-performers who are accustomed to solving complex problems independently move forward when they feel stuck, developing the capacity to advance in the direction they want to go.
We have worked in partnership with professional services firms, national associations, government contractors, and non-profit organizations. Headquartered in Washington, DC with clients across the country and from around the globe, the Firm provides exceptional guidance and high value capacity-building programs that allow its clients to strategically advance their goals.
As former attorneys, consultants, and analysts, we share with many of our clients a skepticism of coaching as potentially "touchy-feely". Drawing on our own professional experience, training, and knowledge gained over the last ten years of practice, we use a combination of approaches and a broad toolkit so that clients can access potential benefits from non-linear strategies without being distracted by fuzzy concepts and vague expectations.
Our Team
---
Kate Neville, Founder & President
Kate Neville helps highly-skilled professionals create strategies and build on their strengths to successfully navigate new roles and challenges outside their comfort zones, greatly benefiting their organizations and their teams. In working with her, clients consistently note the value of her professional expertise and ability to develop practical tools and strategies that produce impressive results in leadership, management and communication.
Having worked in management consulting, law, and academia prior to becoming a certified coach, Kate's breadth of experience has proven to be a valuable asset in helping clients develop the capacity to successfully manage a range of challenging situations. She is particularly skilled at building highly collaborative relationships with people across diverse backgrounds, disciplines, and training.
In addition to working one-on-one, Kate designs and delivers highly engaging and interactive workshops and seminars and excels at facilitating difficult conversations in which participants gain valuable insight and perspective. She presents frequently on topics related to career and leadership development, and her work has been cited in prominent national and professional publications.
Kate graduated magna cum laude from Princeton University and earned a law degree cum laude from Harvard Law School. Throughout her career, she has been an active member of numerous professional associations and community organizations, including the Coro Leadership New York program, the Harvard Institute of Coaching, and the HR Leadership Forum.
---
Lisa Horowitz, Counsel & Partner
Lisa Horowitz has a practical and personal understanding of the legal profession having started her career practicing law in firms as an associate, counsel and partner. She then obtained her Masters in Organizational Development and spent 10 years as a senior talent development professional in a global AmLaw 100 law firm where she led the design and implementation of a state-of-the art talent development system.
Lisa now leverages her combined legal practice and talent management experience to advise individual attorneys at all levels of experience on how to make the most of their talent, achieve their goals, and take charge of their careers. She advises attorneys on tackling new professional roles and responsibilities as well as navigating career transitions within and outside the practice of law. She is available to meet clients in DC in person or to work with attorneys across the country by phone.
Lisa received her B.A. from Tufts University, her J.D. from George Washington University, and her Masters in Organizational Development from Johns Hopkins University. She served as president of the National Association of Women Lawyers and on the ABA's Commission on Women and the Profession.
Susan Otim-Neal is the Founder and Principal of Syncerity Speaks. She facilitates transformative learning experiences and powerful conversations, whether working with clients one-on-one to build their executive presence and leadership skills, or designing meaningful group interactions on issues related to interpersonal communication.
A former financial analyst and consultant for international professional services firms, Susan graduated with a degree in Finance from George Mason University where she was also a Captain of the Women's Basketball team. She is an ICF-certified coach with additional certifications in Emotional Intelligence, DISC, and Participatory Process design.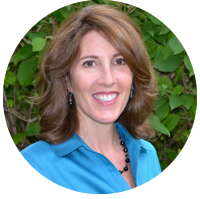 Karen Rubin has a proven track record coaching Fortune 500 clients in technology, finance, professional services, and energy ranging from senior executives to mid-level managers at companies such as Bloomberg, Viacom, Twitter, Deutsche Bank, Barclays, Grant Thornton, and Heidrich & Struggles. After working with her, Karen's clients have been promoted, improved their business results, gotten raises, successfully navigated the parent transition, raised their visibility, and honed their leadership skills.
Karen has an MBA from New York University's Stern School of Business, a BA with High Honors from The University of Michigan and industry experience at companies including DIRECTV and Showtime Networks.